HAPPY HALLOWEEN
JACK STRAW FARM BEEF is GRASS FED start to finish!!!
We have beef going in on Summer 2017. There is limited beef available, please call now to reserve your order. Sold by the 1/4, 1/2 and whole. Discounts available for a 1/2 steer or larger.
FARM MARKET Open May 13, 2017 (or by appointment, Saturday from 11-2pm and our last day of the year will be December 9th. We will be closed January, February and March - however, open by appointment only. Select cuts of beef, goat milk soaps, veggies (in season), baked goods and other handmade items for sale. Stop by! We will be open the 2nd Saturday of the month throughout the summer 2017. THANKS.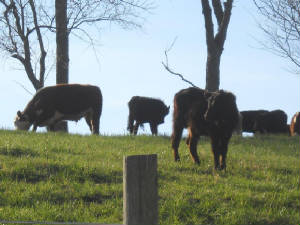 WHAT'S IN YOUR BEEF?
LOCAL Grass fed beef start to finish!
We have expanded; we have purchased thirty more acres to expand our herd and hopefully keep up with our current customer base. Click on the 4th link on your left for more information on our beef products. Our next order will be going in early winter 2016. Our beef takes over two years to process from our pastures to your grill! Its worth the wait! ORDER NOW!
Get your grill out!

JACK STRAW FARM OFFERS: Grass fed freezer Beef Sales by the split sides of a 1/4, 1/2 and whole steer. Our beef are on grass start to finish! Never in a feed lot or fed grain! Sample packs, marrow bones and individual cuts available for sale. We also offer ground packaged beef and smoked bones for your Dog. And horse boarding!

We are family owned and operated, and offer the very best in Chemical FREE, Hormone FREE Grass Fed Beef start to finish and Horse Boarding, with spacious lush green pastures on our 75 acre scenic farm!